Symfony Training Inhouse
Master Symfony
Test driven and agile development
With clearly illustrated examples
With practical exercises
View training topics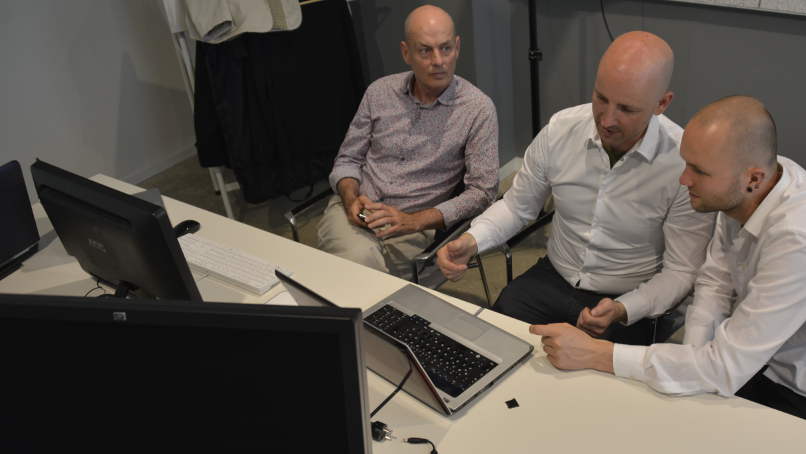 Symfony training inhouse - German and English language
Symfony training including architecture, patterns, Doctrine, Twig, PHPUnit, Dependency Injection, security, performance.
All trademarks, service marks, trade names, trade dress, product names and logos appearing on the site are the property of their respective owners. Fabien Potencier owns the trademark Symfony. The trademark is registered in both word and logo form.
Excellent learning success and satisfied participants let our trainings stand out. Contact us to get a no obligation quote or request a free consultation today.
Symfony Training Topics
Introduction
Introduction to Symfony
Create Your First Application
Software Architecture
Object Oriented Programming (OOP)
Model View Controller (MVC)
Service Oriented Architecture (SOA)
Dependency Injection (DI)
Templates and Internationalisation
Templating with Twig
Mobile Devices
Internationalisation and Localisation
Forms and Validation
Introduction to the Forms Component
Advanced Features of the Forms Component
Validating Form Submissions and Objects
Performance and Caching
Content Delivery using HTTP Caches and CDNs
High Performance Content Generation using PHP
Databases and Doctrine
Introduction to the Doctrine ORM
Advanced features of the Doctrine ORM
Tools and Work Flows
Tools and Workflows for Modern Web Development
Security and Access Control
Managing Users and Roles
General Security Considerations
Automated Testing
Overview of Automated Testing Strategies
Unit Tests and Coverage Reports
Functional Tests and Integration Tests
Plan Your Training